Orange County Makeup Artist Ali Meneses
It's not just makeup,
it's about helping you create beautiful memories to look back on.
Serving all your make up needs from:
Trials
Photo Shoots
Weddings & Bridal Parties
Ceremonies, Birthdays, Quinceanera's
Holidays & Special Occasions
Commonly asked questions

Q: What kind of make up do you use and will it last all day?
A: Products I trust range from MAC to Ben Nye to Tarte and Graftobian to name a few. I have personally tested and researched to see just how well they work on different skin types.
Q: How do you keep your tools and kit clean and sanitized?
A: I clean all my brushes well with soap and warm water to get rid of excess makeup. Then I dip my brushes in 70% alcohol. After a couple of minutes I rinse off the alcohol and spin my brushes dry. I spray my makeup palettes, powders and pencils with alcohol and wipe down the cases with anti bacterial wipes. This process removes bacteria and prevents cross contamination so we don't have any germs left behind.
Q: Do you do hair as well or only makeup?
A: Yes, I can provide hairstyling services upon request. Makeup is my specialty but we can arrange for hair services if needed.
Q: Is an appointment required?
A: Yes, this way we can plan accordingly.
Q: How do I make an appointment?
A: Send me a message and I will reach out to you!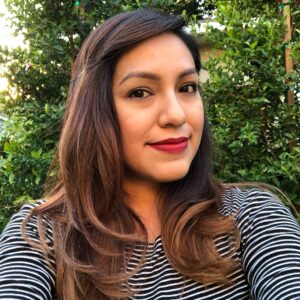 About AlisMakeup
Hi, I'm Ali. I am a self taught freelance makeup artist working in Southern California. Over the years, I've learned a lot about makeup through the internet, through photos, videos and trial and error. I started working on clients in 2016 at a small beauty salon in Anaheim. From there my love for it just grew, from one client to another. That was when I realized I had a passion to pursue it and- I had a lot to learn!
Every morning I wake up I want to try something different with makeup. Every. Single. Day. I think it is my morning meditation to use colors and try different textures, blending, lining, it's what starts my day off right, aside from coffee. I love trying out different color combinations, different brushes, and products. To me, it never gets old. I have too much fun doing makeup on myself and anyone else who will let me!
Since 2016, working as a freelance makeup artist I've covered weddings, prom, graduations and birthdays among other special events. My favorite part about being a makeup artist is making my clients look really, really good and feel really good, which is my goal 100% of the time.
Questions? Ready to book?
Feel free to send me a message and I will respond to you soon!